About Josco group
Josco Jewellers has been hailed as the No. 1 Jewellery group in India and the most trusted and enduring brand in the country with 18 world-class showrooms spread across the country fully owned and operated by a single management. Popularly known as the universal destination for the finest jewellery, Josco's unrelenting spirit of perfection and commitment has secured it a splendid place among the heart of millions. No others have surpassed the incredible heights it reached by tremendously influencing the values, habits, fashion and culture in the world of jewellery.
The group's golden legacy has been created under the highly successful leadership of Mr. P. A. Jose, Chairman of Josco Group and Mr. Tony Jose, MD & CEO of Josco Group, who are the pioneers in the Indian Jewellery Industry. The group employing a highly professional team of more than 3,500 work forces has a striking annual turnover of over 5,000 Crores. The spectacular and indisputable growth of Josco Jewellers indicates the amazing brand loyalty and reputation among the customers through generations, worldwide. Consistent performance and excellence in service have conferred Josco various honors, titles and awards. Each recognition bears testimony to the unflinching trust endowed by Josco's millions of satisfied customers and the spotless transparency it always keeps. Above all awards and achievements, Josco assigns the supreme value to customer satisfaction and ensuring quality service.
Josco's objective has always been to develop and diversify the existing lines and to introduce new brands and product offerings to cater various market segments. Josco believes in the word "Social Responsibility" and keeping the strong commitment towards the society, Josco helps the community through various social contribution initiatives, community development and welfare programs. If Josco today stands as the front runner, it's because it could bring a unique tradition in the jewellery history perfected by its farsightedness and ability to inspire the trends and fashion.
AWARDS & RECOGNITIONS
Emerging Kerala Award for the most influential brand of Kerala.
The India Today Business Wizard Kerala Award.
Kerala Gem & Jewellery Show Award for the Highest Tax Paying Jewellery Group to Kerala Government.
Times of India Group's "Excellence in Business - The Most Consumer-friendly and Enduring Jewellery Brand Award".
Junior Chamber International's (JCI) "Best Consumer-Friendly & Quality Oriented Establishment Award".
Certifications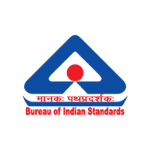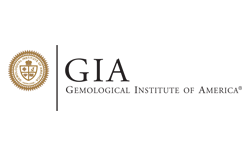 I cordially welcome you to our online world of the finest jewellery. I hope this website will get Josco, a step closer to you and enable you to experience world class jewellery shopping at your convenience. If Josco Jewellers is widely accepted as the No.1 brand, it's chiefly because of the unique touch that we bring about in each product and service offered.
Josco's collections in gold, diamond and platinum jewellery are unmatched, elegant and timeless and they endow the customers with beauty and glamour like never before. As the trend setter in the jewel world, Josco always redefines the styles and fashion with a view to bring out the best in everyone. Each product from Josco is perfected by the excellent craftsmanship of world's renowned designers and they stand unique for its perfect blend of novelty, classic appeal, purity and variety. What makes Josco special is the superior customer oriented service and schemes which are founded on our strong values and beliefs.
We are always in an effort to explore new possibilities to serve you better. This website is one such endeavour. This will keep you updated about everything that's recent in jewellery fashion and this will also help you to feel the excellence in our service and immensity of our collections.
Wishing a wonderful online jewellery shopping with Josco, I really thank you for your interest in us.
Tony Jose, MD & CEO Josco Group